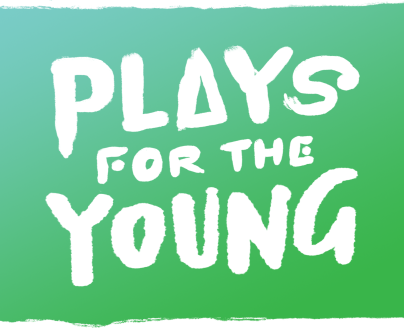 Congratulations to the shortlisted playwrights in our Plays for the Young Competition. We had a bumper crop of entries for 2022. The winners will be announced next week.
The Secret Lives of Sixteen Year Old Girls by Sarah Boddy - The play follows best friends Lucy and Lulu as they navigate their daily challenges while preparing for the biggest party ever. Lulu's mum is doing her best to parent her child in a technological era but failing terribly to keep up. Part confessional, part Q and A, it becomes clear that Lucy is struggling more than she would like to admit. At the party, both girls go home with different guys - and it goes drastically wrong.
The Ceiling by Anders Falstie-Jensen - One night, 8-year-old Ellen, with the help of her very enthusiastic parents, draws a spaceship on her ceiling. As night falls and the moon rises, the ship comes to life. Ellen ends up on an extraordinary journey on her spaceship, The Valentina, accompanied by her new friends and trusted crew members Yuri Gargarin, Neil Armstong, Laika the space dog and the first woman in space, Valentina Tereshkova. A celebration of the power of imagination and our endless fascination with what lies beyond.
The Adventures of Super Digital Girl and Captain Analog Boy in Covid World by Richard Finn - In an increasingly isolated Covid-19 world, two characters try a virtual reality relationship app that edits out the boring bits.
Burrowers - or; the Secret Society of Notable Nuisances by Georgia Kellett and Felix Crossley-Pritchard - An underground burrow is where a young boy named William used to play, but having grown up and moved away, the burrow is left under the care of Cat, Rabbit and Badger – William's imaginary friends. Fifteen years after his departure, the fun-loving trio are disturbed when William's mother Dot returns to investigate the burrow. As new information and emotional journeys unfold, the story tells of fond memories while leaving space to ask questions about how people change or drift apart, as well as how we decide what to hold onto from the past.
Atarangi: Morning Sky by Tom Knowles - An Aotearoa Reggae-Roots musical extravaganza exploring the Māori myth of Ranginui and Papatūānuku through the eyes of New Zealand teenager Atarangi. Atarangi lives with her hardworking Dad. A new school assignment set by teacher Mr Dylan sends the students into exploration of where they each came from. Atarangi's journey includes visits from her Tīpuna, Māori warriors and a fantasy world that comes to life from books past down from her Koro, as she discovers her cultural past and identity. A final presentation to family and friends sees Atarangi and her class embracing their historic stories, standing up tall and giving a memorable performance with special guest appearances along the way!
Wonderkind devised by Timothy Fraser, Kerryn Palmer and Emma Rattenbury, and Ana Lorite - A language-lean theatre show for young children which explores themes of friendship and compassion. The show follows two fledgling friends, Tim and Em, who embark on a wondrous journey into a series of extraordinary worlds. Through discovering the magic of friendship and shared imagination, the friends transform everyday objects to create magical creatures and places - swimming beneath the ocean, touring the African Savannah, and exploring the reaches of outer space.
Weka's Waiata by Nikki Slade Robinson - Five weka chicks are very excited. Kuia and Koro are coming to visit. The weka chicks always like to surprise their grandparents, but this time they can't think of an idea. Kiwi suggests creating a waiata, and encourages each weka chick to find a special place, to be in the moment and listen to their hearts and minds as they think of their grandparents. In so doing, each weka finds a unique sound inspired by the environment they are in. The weka chicks bring their sounds back to Kiwi, and together they weave a welcome waiata, just in time for the grandparents' arrival. A tale that cherishes the loved ones in our lives and of learning how to just 'be' in nature.
Taniwha, Taniwha! by Sally Sutton - A movement-based school production. It's the first night of school camp in Taniwha Valley, but no one can sleep. While Jamie just wants to open his midnight snacks, the tamariki count sheep in Māori. It doesn't work. They count them backwards in Māori. It still doesn't work. When the teachers tell them a scary bedtime story about the history of Taniwha Valley, it only makes their insomnia worse. Is the taniwha real? They decide to go exploring in the dark to find out...
Celestial Nobodies by Evangelina Telfer - A massive mixtape that tackles social issues with cosmic sparkle. The personified planets in our solar system are ready to face their unique yet universal identity crises. They aren't going through a phase. They aren't imploding. They are finding new trajectories after billions of years being stuck in the same orbits.
Land of the Long Long Drive by Catriona Tipene and Ryan Cundy - Wēta, Kārearea and Tuna are mates of Gary the Glow-worm and are traveling to Waitomo to attend his Rave in The Cave birthday party. The friends face a number of trials on the road, and ultimately learn that despite their differences, they can achieve their goals through working together.