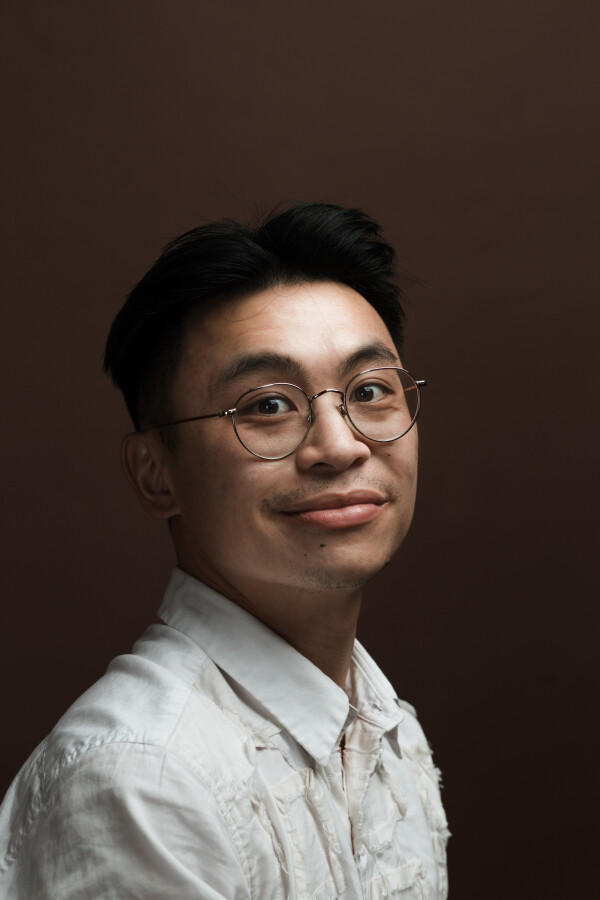 'SHARP, WITTY and BRILLIANT' PLAYWRIGHT WINS TOP AWARD
Playmarket is pleased to announce that the winner of the 2021 Bruce Mason Playwriting Award is Christchurch-based playwright Nathan Joe. The $10,000 cash prize recognises professional success in the career of the writer and is designed to encourage their continued exploration of the theatre medium. The announcement was made by Lynn Freeman on Radio NZ's 'Standing Room Only' programme on Sunday 28 November 2021.
Nathan Joe is an award-winning Chinese-Kiwi playwright, theatremaker and performance poet (2020 National Slam Champion). His work has been described as 'sharp, witty and brilliant'. Nathan's play Scenes from a Yellow Peril has its world premiere at Auckland Theatre Company in June 2022.
Early success as a playwright includes winning the Playwrights b4 25 competition two years in a row with Hippolytus Veiled in 2015 and Like Sex in 2016. His play Who is Sada Abe? Part One: Bullfight of Love was also shortlisted for the 2015 Adam NZ Play Award.
He wrote and directed I am Rachel Chu which premiered at Auckland Fringe 2019 and won the Auckland Live 'Free Your Mind' and Best Newcomer (Ensemble) awards. In 2020, he directed durational theatre show An Open Apology at Basement Theatre (co-winner of Spirit of the Fringe award) and was commissioned to contribute to anthology play 48 Nights on Hope Street for Auckland Theatre Company. In 2021, he collaborated with A Slightly Isolated Dog to create Slay the Dragon or Save the Dragon or Neither for NZ Fringe, curated BIPOC spoken-word showcase Dirty Passports at Basement Theatre, and directed Yang/Young/杨 for Auckland Theatre Company's Here and Now Festival.
Nathan is a graduate of the New Zealand Broadcasting School (2011) with a Bachelor in Broadcasting Communications (Digital Film and Television Production). His fellowships and residencies include: NZ Young Writers Festival Residency (2019), Ursula Bethell Writer-in-Residence at The University of Canterbury (2020), Emerging Writers Residency at The Michael King Writers Centre (2021), Arts Four Creative Residency at The Arts Centre Te Matatiki Toi Ora (2021) and Verb Wellington Micro Residency (2021).
Since 1983 The Bruce Mason Playwriting Award has recognised the work of an outstanding New Zealand playwright. The recipient is decided through voting by a panel of leading Artistic Directors, Theatre Programmers and Script Advisors throughout Aotearoa. Previous winners include many of this country's most celebrated writers including Hone Kouka, Briar Grace-Smith, Jo Randerson, Victor Rodger, Ralph McCubbin Howell, Mitch Tawhi Thomas, Sam Brooks, Mīria George and Nancy Brunning.
The Award is named after Bruce Mason, considered to be New Zealand's first most significant playwright. His plays continue to be produced and many, such as The Pohutukawa Tree and The End of the Golden Weather have come to be considered New Zealand classics. The award is funded by The FAME Trust.