PLAYMARKET RETREAT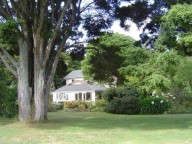 The Retreat is a chance to focus on your writing in a distraction-free, comfortable and inspiring environment. There will be nothing to organise or prepare, and no deadlines to meet.
It is just time to write.
The retreat is held at the beautiful Strathean in Ōtaki (just north of Wellington), and meals and accommodation are provided at no charge to you. If travel to the retreat is an issue, we may be able to help with costs or arranging lifts. The meals will be prepared (to your dietary requirements) from local produce, and you will have your own room.
Email here for more information.
ROBERT LORD COTTAGE RESIDENCY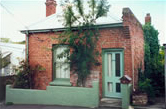 When co-founder of Playmarket, Robert Lord, took up a Burns Fellowship at Otago University in 1987, he bought his first home—a small cottage close to the university and the town centre of Dunedin. His tragically few years in Titan Street were happy and productive ones. Before he died, Robert put in place a plan that the cottage would become a home for other writers who choose to come to Dunedin to write, and a Trust was established to administer the plan.
Today, the cottage (three furnished rooms and a courtyard garden) is run as a rent-free residency for writers.
To date, playwrights who have lived and worked here include Gary Henderson, Renée, Jan Bolwell, Vanessa Rhodes, Vincent O'Sullivan, Branwen Millar, Paul Rothwell, Rochelle Bright, and Kip Chapman.
To apply, please email here with your CV and a statement of the project you propose to work on, your preferred dates for a residency and whether you have flexibility, and why Dunedin is a suitable venue for the project.
Applications close 26 November 2021.